Last update on 14/02/2022
COVID-19 vaccination in Vietnam
From January 2022 Vietnam has been reopening its borders, and welcoming a gradual return to normalcy through vaccination against COVID-19. The vaccination campaign was launched on March 8, 2021. CCIFV now reviews the press and official sources to provide you with an update of the situation.
Evolution of the situation
The Vietnamese Health Ministry has issued its vaccination rollout plan, including the 16 priority groups, for the 2021-2022 period with an overall goal of reaching herd immunity by early 2022. The vaccines are mainly from the WHO-led Vaccines Global Access (COVAX) initiative, created to ensure supplies for developing countries. Vietnam as an eligible recipient is set to receive millions of doses throughout 2021.
The priority groups:
Medical workers
Those who participate in COVID-19 prevention and control work (members of steering committees on COVID-19 prevention and control, staff working in quarantine camps, volunteers, reporters)
Military personnel
Police force
Vietnamese diplomats and their relatives; people working in diplomatic missions and international organizations in Viet Nam
Customs and immigration officers
Those working to maintain the supply of essential services such as aviation, transportation, tourism, electricity and water supply
Teachers, students, young doctors, people working in agencies and administrative units, law, notaries and auctioneers organizations who frequently contact with many people
People with chronic diseases, people aged 65 and over
Residents in pandemic-hit areas
Poor people and social policy beneficiaries
People who are sent by a competent authority to study or work abroad or others who wish to go abroad to study or work, and foreign experts working in Viet Nam
Factory workers and their relatives
Religious dignitaries
Freelance workers
Other subjects decided by the Minister of Health and Chairpersons of provincial/municipal People's Committees or proposed by vaccine donors.
The plan is being implemented nationwide from July 2021, with priority given to :
Pandemic-hit provinces and cities
Localities in key economic regions
Industrial and populous localities
Localities with international border gates.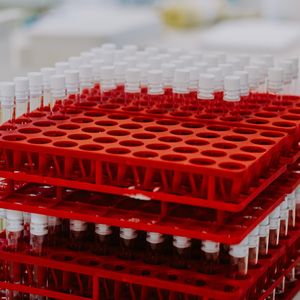 The Ministry of Health has set the target of 150 million doses to vaccinate 75% of the Vietnamese population. The Minister of Health, Nguyen Thanh Long, announced that Vietnam had successfully negotiated with AstraZeneca, Pfizer / BioNTech and the COVAX initiative (a global collaboration to accelerate the development, production, and equitable access to COVID-19 tests, treatments, and vaccines.COVAX is co-led by the Coalition for Epidemic Preparedness Innovations (CEPI), Gavi and the World Health Organization (WHO), alongside key delivery partner UNICEF).
Vietnamese authorities are awaiting the arrival of vaccine doses, which should be spread over time. In 2021, the goal is to receive around 100 million doses including:
38.9 million from COVAX
30 million AstraZeneca
31 million from Pfizer / BioNTech.
The first vaccine to be approved was AstraZeneca in early 2021. On March 23rd, the Sputnik V vaccine was approved in Vietnam "for emergency use" to help achieve the total target of 150 million doses. On 2nd June, the government reached an agreement to import 20 million doses of the Russian vaccine. This was followed on 4th June by the official announcement that China's SinoPharm vaccine had been approved for emergency use, with 500,000 doses of the Vero Cell arriving in Hanoi on 20th June. These will be essentially used for Chinese citizens living in Vietnam, Vietnamese citizens who will go study or work in China and for people located near China's borders.
On 13th June, it was officially announced that the Pfizer vaccine had been approved in Vietnam for emergency use as well. A portion of the 31 million doses of the Pfizer vaccine is due to arrive in the country in July.
The latest vaccine to be approved, on 29th June, is the Moderna. According to the Vietnamese Health Authorities, the Moderna vaccine that will be supplied to Vietnam can be manufactured in France or Spain. On 15th July, the Johnson & Johnson Covid-19 vaccine was the sixth to be approved in Vietnam for emergency use. The Ministry of Health announced on 10th September that it had approved the emergency use of the Hayat-Vax COVID-19 vaccine manufactured in the United Arab Emirates (UAE). Finally, Vietnam approved Abdala vaccine from the Center for Genetic Engineering and Biotechnology on 18 September 2021.
Vietnam announced their plan to vaccinate children aged from 12 to 17 beginning October 2021. Viet Nam signed contracts to purchase a total of 51 million vaccine doses from Pfizer, of which 20 million doses are for minors aged between 12 and 17. For children aged below 12, the Government would work with vaccine suppliers and step up domestic vaccine research to acquire vaccines as soon as possible.
On 30th May, the Vietnamese Prime Minister launched an appeal to the private sector to provide financial assistance for the importation of doses into Vietnam. At the same time, the European Chamber of Commerce (EuroCham) informs us, through a survey to their 1000 members, that 79% of European companies would be ready to pay for the vaccination of their employees based in Vietnam.
During a telephone exchange, and among other topics discussed to further boost trade between France and Vietnam, Prime Minister Jean Castex reasserted France's support to Vietnam in securing much needed COVID-19 vaccines and helping speed up the rollout. On August 12, it was announced that France had decided to share with Vietnam, via the Covax program, 670,000 doses of Astrazeneca vaccine.
As of August 13, Vietnam had received more than 9,100,000 doses of vaccines in different shipments, through COVAX; the remainder of the 38,900,000 pledged will arrive gradually in the country. As of the same date, a total of around 18 million vaccines have arrived in Vietnam either through direct purchases or through COVAX.
The vaccination process started on March 8, 2021. According to the Health Ministry, as of February 2022, 77% of the Vietnamese population is fully vaccinated, and 82% have received at least one doze.
Vaccination of French nationals in Vietnam
On 13 July, the French Embassy in Hanoi and the Consulate General in Ho Chi Minh City announced the organisation of a vaccination campaign for the French community and agents of the French diplomatic network in Vietnam, with the authorisation of the Vietnamese authorities.
The vaccine provided by the French authorities is the Moderna messenger RNA vaccine (two injections) licensed in France and the European Union and approved by Vietnam.
The following are eligible for this vaccination:
French nationals currently in Vietnam over 18 years of age and their spouse (married or civil union), regardless of nationality;
Foreign parents of French children under 18 years of age;
French government employees and their spouses.
The vaccination is taking place in two partner hospitals: the French Hospital of Hanoi (HFH) and the Franco-Vietnamese Hospital of Ho Chi Minh City (HFV). Vaccination is done by appointment only. The Embassy and Consulate General will not make any appointments themselves.
In Hanoi, the vaccination campaign is taking place from July 22 to July 29 (inclusive) for the first injection, then from August 26 to August 31 (inclusive) then September 6 and 7, 2021 for the second injection, at the French Hospital of Hanoi (Số 1 Phương Mai, Đống Đa, Hà Nội)
In Ho Chi Minh City, the vaccination campaign began on 27th July and is expected to last for about two weeks. The second injection will take place a month later.
Due to the lockdown ordered by the Vietnamese authorities, the French citizens stranded in different Vietnamese provinces and wishing to be vaccinated, will be able to do so in HCMC or Hanoi as soon as travel is possible. Their vaccine doses are being stored safely, in medical freezers until December 2021. However, if by then a vaccination is offered to you by the local authorities, the Embassy advises you to accept, because even if the vaccines are not all the same, all vaccines have a protective effect.
For information on how to apply for the "Health Pass", please read our article "Travelling to France", section "Health Pass for French expats"
Vaccination status within the French community vaccination campaign in Ho Chi Minh City
For people who have received at least one injection by the FV hospital of Ho Chi Minh City as part of the vaccination campaign for the French community, it is possible to obtain a confirmation via the following website:
https://tiemchungcovid19.gov.vn/portal/search
The "name" and "telephone" fields should be filled in identical to what was reported on the day of your injection, or as indicated on your vaccination certificate, your date of birth and your gender.
Your vaccination status will then be visible, yellow for one injection and green for two injections. An official mobile app, Sổ sức khỏe điện tử (SSKDT) – Vietnamese digital health book, once a profile is created, automatically displays your status. This may not be completely stable, due to regular updates, data may temporarily disappear. Similarly, the transfer of data may not in itself be immediate.
CAUTION: This procedure can be performed by people vaccinated through the FV hospital, as well as those vaccinated by the Vietnamese authorities.
At this point, to our knowledge, the injections made abroad cannot be specified.
It should also be noted that the use of "yellow" and "green" health passes has not yet been formally defined by Vietnamese health authorities, both in Ho Chi Minh City and nationally. The full implementation of a single national health pass will be decided in the near future.
Outlook
While concerns over interruption of global supply chains linger due to serious outbreaks of COVID-19, Vietnam is attempting to remain on the front foot with continued business confidence and inflow of foreign investment.
New data from the European Chamber of Commerce in Vietnam (EuroCham) shows that European business leaders started 2021 positive and optimistic about Vietnam's trade and investment environment. As shown in EuroCham's Business Climate Index, the index hit 73.9 points in the first quarter of 2021, the highest score recorded since the third quarter of 2019 before the COVID-19 pandemic hit global trade and investment. This continues a positive trend in the index, with the score rising more than 47 points over the last 12 months.
The confidence is reflected in the latest statistics from Vietnam's Ministry of Planning and Investment (MPI). In the first quarter, the country's total FDI even reached $10.13 billion, up 18.5 per cent on-year.
The MPI's Foreign Investment Agency said that foreign-invested enterprises are continuing their recovery, and maintaining their business operations in Vietnam.
© Article written by the France-Vietnam Chamber of Commerce and Industry (CCIFV). Reproduction rights reserved.
The CCIFV strives to provide accurate and updated information and will correct, to the extent possible, any errors that are brought to its attention.
However, the CCIFV cannot be held responsible for the use and interpretation of the information contained herein.