Event report
[Throwback to] Annual Partners Dinner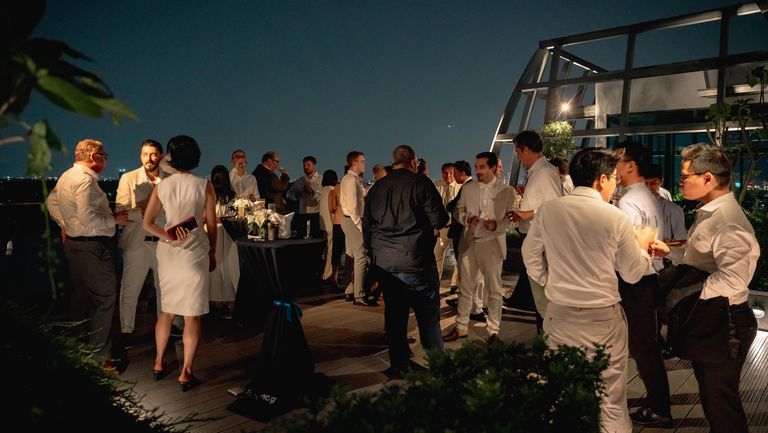 More than 40 Partners accepted the invitation of our President, Mr. Thibaut Giroux, to the Partners' Dinner organized on Thursday, April 1, 2021.
This dinner held at Mia Saigon in the presence of Mr. Vincent Floreani, Consul General of France and Mr. LE Truong Duy, Deputy Director General of the Department of External Relations was an opportunity to thank all organizations and companies partners of the CCIFV and to affirm our willingness to continue the development of our Franco-Vietnamese ecosystem.
The CCIFV would like to thank Blanc 1664, Cannelé Saigon and the Commanderie de Bordeaux for their support.
As well as our Patron Members 2020 and 2021 for their trust.