CSR Portrait n°15: AREP Vietnam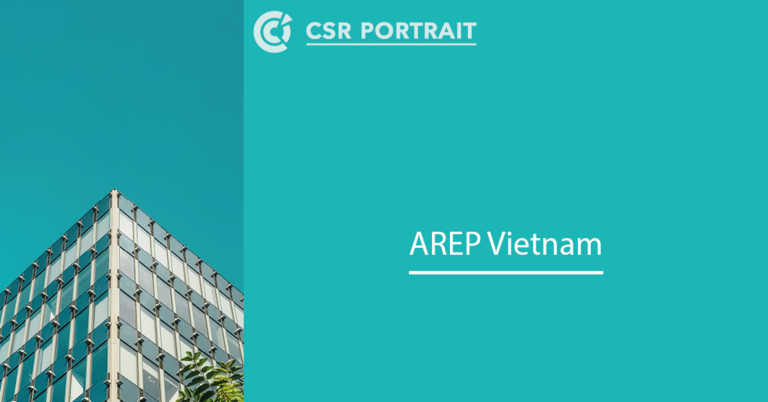 Mélanie-Lan DOREMUS
Architect, General Director of AREP Vietnam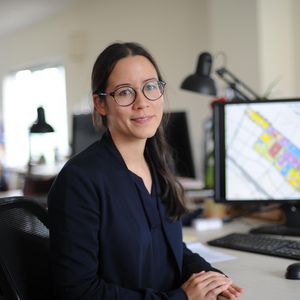 Can you explain your activity in a few words?
AREP is the largest French interdisciplinary design practice, a subsidiary of the French Railways (SNCF). AREP develops creative and sustainable solutions for resilient city planning, low carbon architecture and ecological design. Our team is composed of close to 1000 collaborators from 30 nationalities, including experts in a variety of fields ranging from architecture to urban planning, traffic and mobility analysis, engineering and design.
AREP has been operating a regional office from Hanoi since 2005, completing major urban and architectural projects throughout Vietnam and South Asia. Our local team is composed of both local and French experts, bringing together international standards and in-depth local understanding. We provide consulting design services for urban planning at all scales from strategic territorial planning to detailed planning and urban design, heritage projects, architecture design, mobility and traffic studies.
Have you already implemented a social or environmental project in your company? Or do you have a sustainable development policy?
AREP's social responsibility lies primarily in our projects and in our approach to design, focusing on resilient planning in face of climate change, as well as on sustainable architecture, with what we believe to be a typically French approach to urban planning: contextual, user-centred, inclusive, with a focus on shared and qualitative public spaces.
Our approach to sustainability integrates all of 5 components: Energy, Materials, Carbon, Climate and Biodiversity, reaching beyond the standard understanding of ecological design.
In Vietnam, our work focuses on innovative solutions to reconcile intense urbanization with increased climate risks.
Another fundamental aspect of our social responsibility is our commitment to transparency values. AREP implements a thorough anti-corruption code of conduct for all collaborators worldwide, often exceeding local regulations and practices.
Our corporate CSR project is lead by a dedicated team at our headquarters, with effect worldwide. It focuses on environmental contribution, well-being at work and gender equality. In addition, this year our CSR team has provided invaluable support in dealing with the Covid-19 epidemic.
What type of advice would you give to other companies in Vietnam to launch a CSR project?
CSR is a growing global trend, which I believe can be particularly beneficial to companies in Vietnam, where community values are traditionally strong. Bringing people together towards shared values and goals can prove a powerful tool to improve motivation and efficiency at work.