Challenge your co-workers and join a worldwide CSR iniative !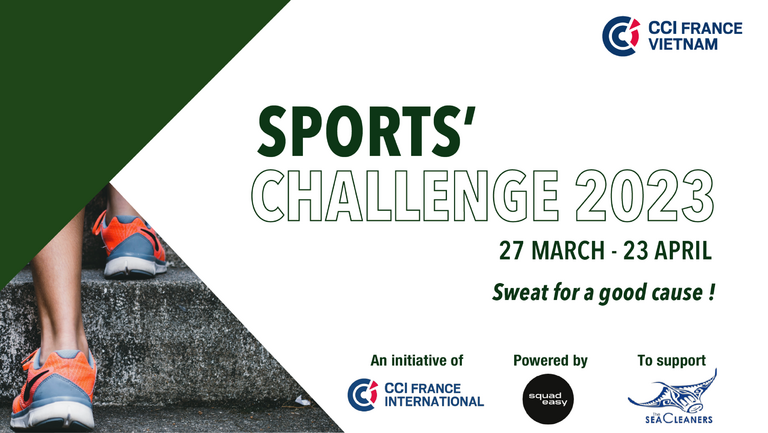 The Sports' Challenge 2023 initiated by the Chambers of Commerce and Industry France International (CCIFI), gathers companies from the network for a 4-week sport challenge in 24 countries worldwide.
Join the initiative now to support the good practice of sport in your organization, to create teambuilding around CSR and to represent Vietnam!
All benefits will be donated to The SeaCleaners NGO that protects the oceans from plastic pollution.
- this opportunity is open to all!
- 1 team = 5 people
The number of people per team is 5, but the number of teams per company is unlimited.
The registration fee per team is:
- 200€ for CCIFV members
- 300€ for non-members
Individual and group missions: 3 main sports: walking, running, cycling… And also, CSR quizzes and photos challenge.
Earn points on Squadeasy mobile app each time you complete the missions.
BONUS: Challenge yourselves with companies all around the world!