Event report
[Throwback to] Virtual Event : Energy - Construction - Infrastructure B2B Forum in ASEAN
A cross-chamber event that connected key players from the Energy-Infra-Construction sectors through virtual B2B meetings and panel discussions.
This online forum provided an excellent opportunity to reveal the sectors' evolution and attractiveness and its new market trends in order to detect your business opportunities. More than 350 participants from 9 countries (Singapore, Philippines, Thailand, Cambodia, Malaysia, Vietnam, Myanmar, France and Russia) attended the panel discussions, and more than 100 B2B meetings were held via our online platform.
Thank you to our sponsors: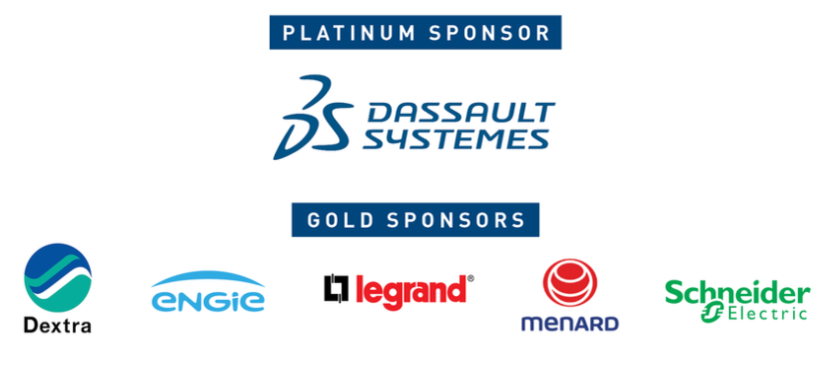 Access the keynote presentation
Watch the replay of the b2b forum
Thank you to our speakers for hosting the panel discussions:
Keynote Presentation : Overview of the Energy - Infrastructure - Construction Market in Asean & Business opportunities
Hervé Ochsenbein, Head of the Regional Economic Service for ASEAN, French Embassy in Singapore

Stephane Lecomte, Technical Sales Director, Dassault Systèmes
Demonstrating Leadership in an Environmental, Social and Sustainability Era
Thomas Baudlot, CEO, ENGIE South East Asia

Jackson Chia, Group Chief Risk & Sustainability Officer, ComfortDelGro

Louella Caridad, General Manager, ENGIE Services Philippines

Calvin Chung, Chief Environmental Officer, JTC Corporation
What are the long-term impacts and benefits provided by the Virtual Twin to benefit the infrastructure, energy & construction industries?
Stephane Lecomte, Technical Sales Director, Dassault Systèmes
How can energy efficiency improve life in buildings?
Alexandre Menu, South East Asia Area General Manager, Legrand

Kovi Valoo, Country Manager Cambodia, Legrand

Augustin Wilmot-Roussel, Country Manager Myanmar, Legrand

Benjamin Desplanque, Business Development Director, IDEC

Loïs Beranger, Projects Director Asia, IDEC

Tran Huu Anh Tuan, Green Building Consultant, Archetype Group
NextGen ASEAN Infrastructure: Safe and Sustainable Technologies from Design to Construction
Philippe Neveu, Regional Sales Manager - SEA, Dextra Group

Herve Lemoine, Managing Director - Chief Market Officer, Dextra
Ground Improvement: A Sustainable Technology for Infrastructure Construction
Richard Ong, Regional Technical Director, Menard
How innovation accelerate energy transition leveraging on environmental, social and governance (ESG) proposition?
Thibault Godefroy, Power Systems Commercial Area VP APAC, Schneider Electric
Thank you to all our participants as well, and do look out for our next B2B Forum!