Event report
[THROWBACK] Sports' Challenge CCIFI x The SeaCleaners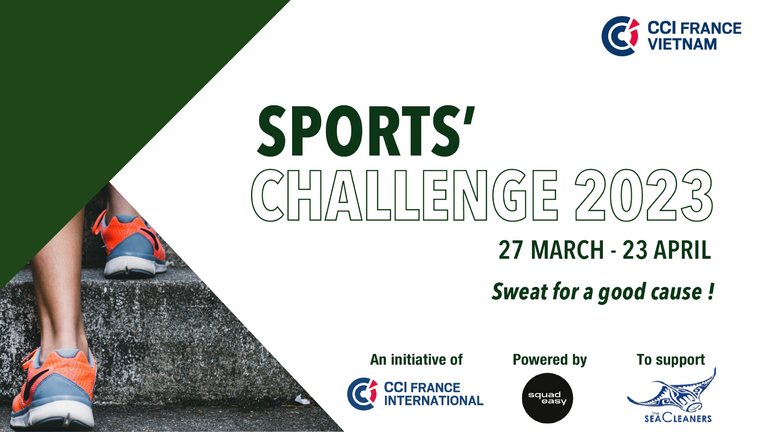 The 23rd of April was the last day of the Sports' Challenge 2023 initiated by the Chambers of Commerce and Industry France International (CCIFI).
The Challenge gathered 500 teams from companies of the network in 21 countries worldwide for a 4-week sports' challenge.
The event aimed to foster the good practice of sport in corporations, to create team building around CSR while supporting a good cause as all the benefits were given to the Sea Cleaners NGO.
The CCIFV was please to count on the participation of 16 teams from the companies Airbus, Bouygues Construction IT Vietnam, Bureau Veritas Group, Faslink JSC, Qima and Schoolab
Congratulations to the Vietnam champion: Bureau Veritas - PU team for its 4th position in the global ranking!
See you in 2024 for the next edition!