Event report • Meeting & Exchange
[THROWBACK] Hanoi: Welcoming breakfast 2022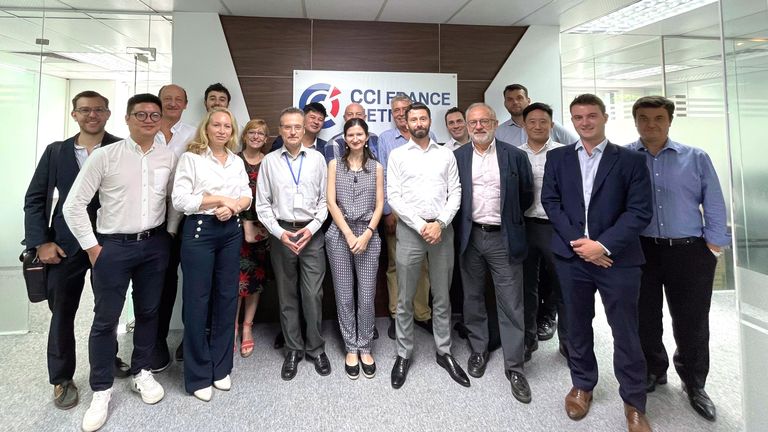 On Monday 19th September, the CCIFV team in Hanoi had the pleasure to host the first breakfast-talk in their new premises.
Thank you to all the participants for attending our event and bringing their expertise and experience on Vietnam business climate. It was an engaging session with fruitful, constructive and open exchanges.
Special thanks to Mr Philippe Perruchot, CCIFV Vice Chairman, Mr. Philippe Fouet, Head of the Economic section at the French Embassy and Me Christophe Cougnaud, Attorney-at-law of Counsel at APFL & Partners for sharing their expertise.
We are looking forward to welcoming more members to our monthly breakfast talks.