Event report • Conference & Seminar
[THROWBACK] Hanoi: "Vietnam: 2023 Economic Outlook and Business Environment"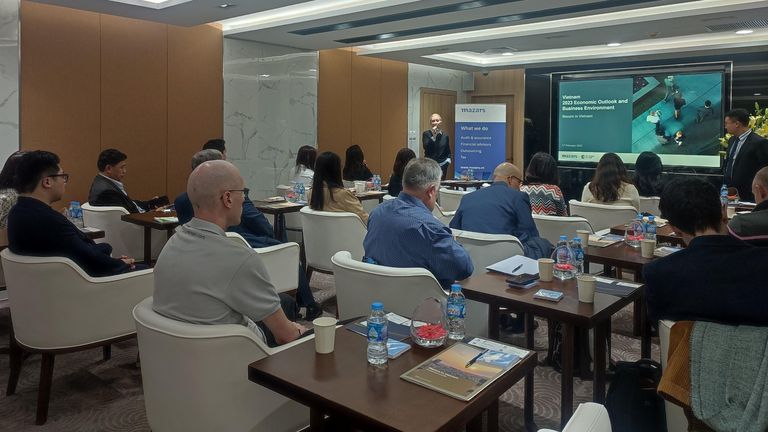 Last Friday, February 17th, CCIFV Hanoi invited Minh Nguyen, Partner, Head of Advisory Services at Mazars Vietnam and Vice-Chair at EuroCham to deliver a market and economic outlook, offering a clear picture of the new business-related legislation, the latest tax updates and work permits requirements. Minh gave a compelling presentation and insights that resonated with the audience. Thanks to Koen Soenens and DEEP C Industrial Zones Vietnam for their active participation and input!