Actualités • Event report • Committees
[THROWBACK] Conference on Circular Industry - Conceptualisation and business realities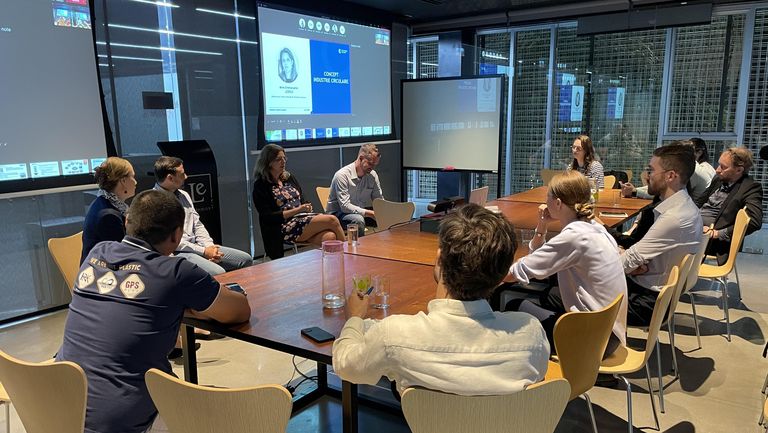 On October 24th, the Sustainable Development Committee, in collaboration with the AgroFood Committee had the pleasure to organize a conference on Circular Industry, with Ms. Emmanuelle Ledoux, General Director of the National Institute of Circular Economy, who shared her expertise on the subject.
During this event, Mr. Thomas Guidat, Director of the Center for Industrial Relations and Technology Transfer of the Vietnamese-German University explained the concept of remanufacturing and its opportunities, Ms. Aude-Reine Poirier, Asia/Pacific Zone Export Manager of Les Vergers du Mekong and Mr. Anthony Verdugo, CEO of Aroha Sourcing shared their business realities, the projects they implemented and the issues they face.
This session gave rise to enriching reflections on the challenges and future prospects in Vietnam.
A real opportunity to deepen a topical theme and to participate in high-level exchanges!
Thank you very much to the speakers and participants for their time and their sharing!