Event report • Committees
[THROWBACK] CCIFV Health Sector Committee - Data Management in the Health Sector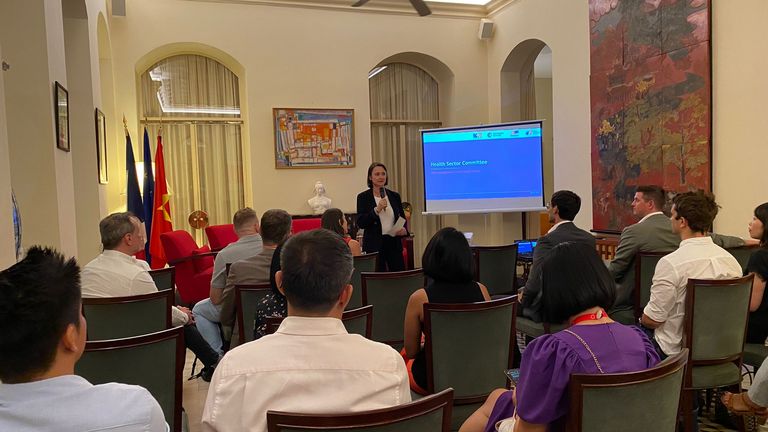 On February 8th, CCIFV Health Sector Committee, as known as French Healthcare Vietnam, had the pleasure of inviting experts and actors of the Health Sector in Vietnam for a Health Talk on the theme "Data Management in the Health Sector", co-organized with the EuroCham Vietnam Digital Sector Committee.
Cam Van from Vero highlighted the digital healthcare path of Vietnam, Bruno Sivananandan the Co-Chair of the EuroCham Digital Committee Sector shared on the enforcement of patients' data protection policies and Hanna Dao & Petr Jumar from Hello Bacsi explained the power of patients over their data management.
During the session it was outlined that :
3 in 4 Vietnamese patients received their medical results when visiting their practitioner
90% of the patients did their own research before accepting a medical treatment and for 78% of them it is important to own their medical record
However, the official roadmap for upgrading the IT system and all health care providers to electronic health records by 2028 may be delayed due to a lack of infrastructure and IT resources.
If you wish to participate to the CCIFV Healthcare Committee meetings, and to be part of our network of leaders in the Health sector, please contact us now at: committees@ccifv.org for more information!