Event report
[THROWBACK] Business Recovery Talk #7 - Délégation vietnamienne en Europe: Décryptage par l'Ambassade et l'AFD
Reserved for members.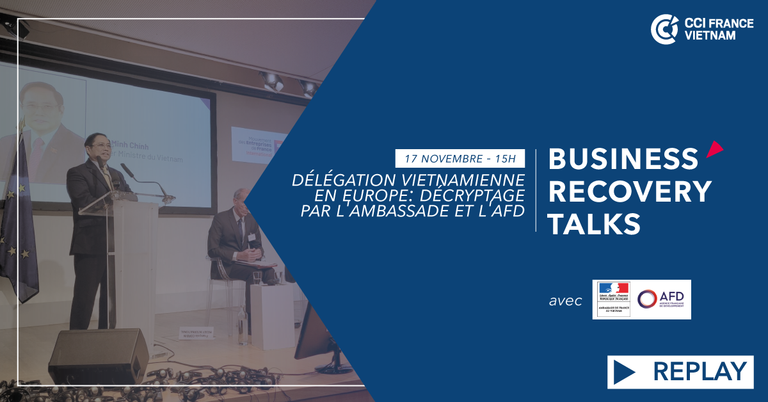 In the Business Recovery Talk #7, we had the pleasure to welcome Mr. Philippe Fouet, Head of the Economic Section of the French Embassy in Vietnam and Mr. Hervé Conan, General Director of the French Development Agency.
Responding to our questions, our guests discussed the state of bilateral economic relations between France and Vietnam, the strengths and weaknesses of Vietnam, the actions carried out by AFD, as well as the recent official visit to Europe and its repercussions in the business world.

The whole article is restricted to members.
Keep reading by logging in.
Login
How to become a member?