Event report
[THROWBACK] Business Recovery Talk #4 - Vietnam Economic Rebound and Focus on the Tourism sector
Reserved for members.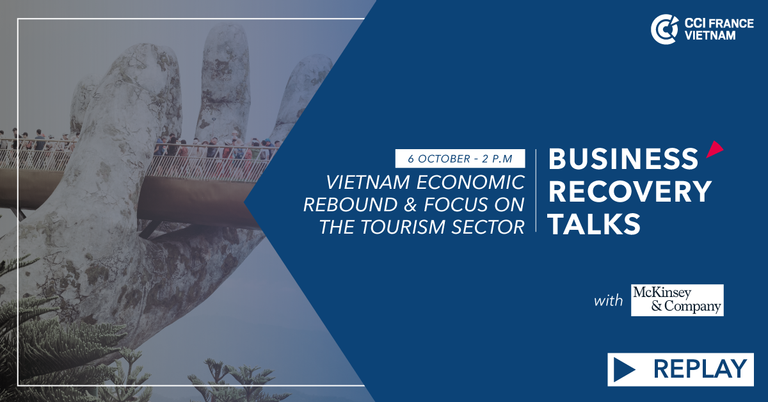 Thank you for joining us for this week's webinar. If you were unable to attend the live meeting, a replay of "Business Recovery Talk #4: Vietnam Economic Rebound and Focus on the Tourism sector" is available now.
We would like to extend a warm thank you to our guest, Matthieu Francois, Associate Partner at McKinsey & Company. We highly appreciated his insights and updates into Vietnam's economic recovery and his take on the country's attractiveness for investors.
CCIFV had gathered several questions related to the tourism industry. As the travel and tourism industry is transforming, we discussed ideas and tips for the professionals of the industry and potential investors.

The whole article is restricted to members.
Keep reading by logging in.
Login
How to become a member?