Event report • Committees
[THROWBACK] Agrofood Sector Committee - Sourcing in Vietnam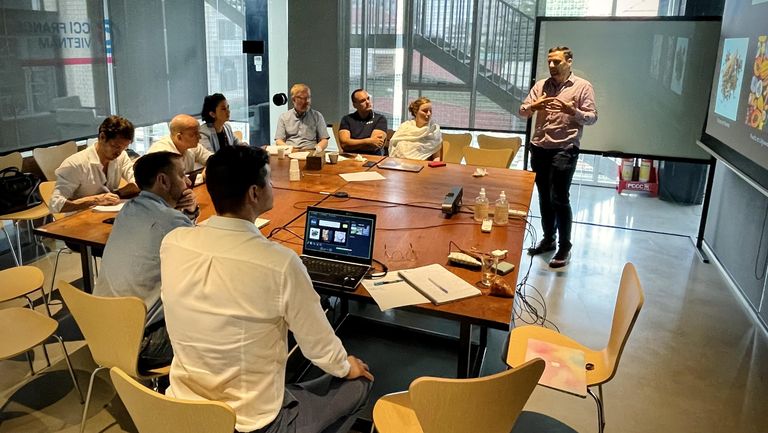 On June 2, 2022, the Agrofood Committee offered its members a meeting on Sourcing, a subject of major importance in Vietnam.
Elsa Romeo, Gael Courcoux, Yasmina Depas, Marion Chaminade and Anthony Verdugo presented us with the news of the agrofood sector, the GEFE event and the sourcing sector in Vietnam.
The agenda was as follows:
Presentation of the committee and the members present
Presentation by EuroCham of the annual event Green Economy Forum & Exhibition (GEFE)
Agrofood news by the French Embassy in Vietnam
Presentation of the Le Booster business accelerator program
Sourcing in Vietnam, presentation of the Aroha company
A brief summary of the webinar "Impact of the Ukrainian conflict on the whole food ecosystem" by Gaël Courcoux (BEL Vietnam), presented on May 11, 2022, will also be sent to all members of the Agrofood Committee.
The involvement and knowledge of each member at this table made it possible to discuss and understand common subjects.
Does your company want to learn more about the agrofood sector and expand its business network? Don't hesitate any longer, the Agrofood Committee is waiting for you!