Members
Philippe Legrand Perruchot promoted to Chevalier of Agricultural Merit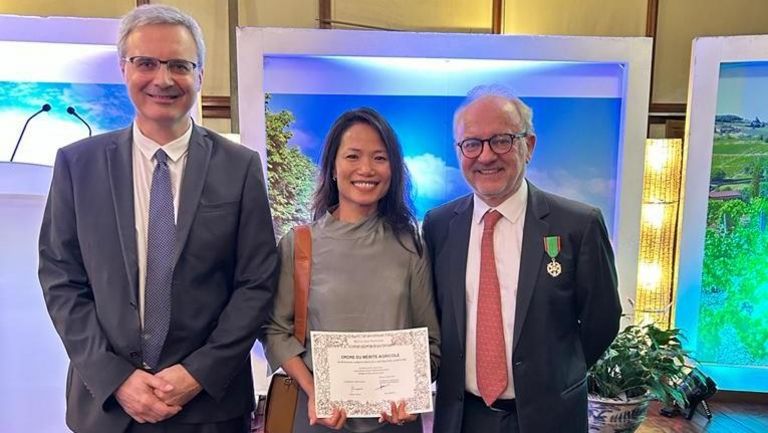 Philippe Legrand Perruchot, a CCIFV Board member, is one of the French figures in the agri-food sector in Vietnam.
On April 7th, he was awarded the insignia of Chevalier in the Order of Agricultural Merit by the French Ambassador to Vietnam, H.E. Nicolas Warnery.
This distinction was celebrated at the French Embassy, during a friendly and moving reunion.
Philippe is a former officer of the Merchant Navy and holds an MBA. After attending New York University for a degree in Finance and Real Estate Investment, he moved to Singapore and then arrived in Vietnam in 1996. Here he developed several companies in purified water production, architecture, engineering, and real estate. In 2010, he developed Saint Honoré, a food company manufacturing and distributing bakery, pastry and catering products. In addition to this, there are restaurants and a 3000 m2 manufacturing plant. This factory supplies shops, distributors and wholesalers to supermarkets and HORECA. Saint Honoré works for export to the United States and Japan.
The Order of Agricultural Merit is a French honorary order created in 1883 by the Minister as a reward for service rendered to agriculture. The tradition has been perpetuated, and today it rewards personalities who are eminent in the promotion of French cuisine and products.