Members
La Petite Ecole is celebrating World Environment Day with an event open to all on Saturday 3 June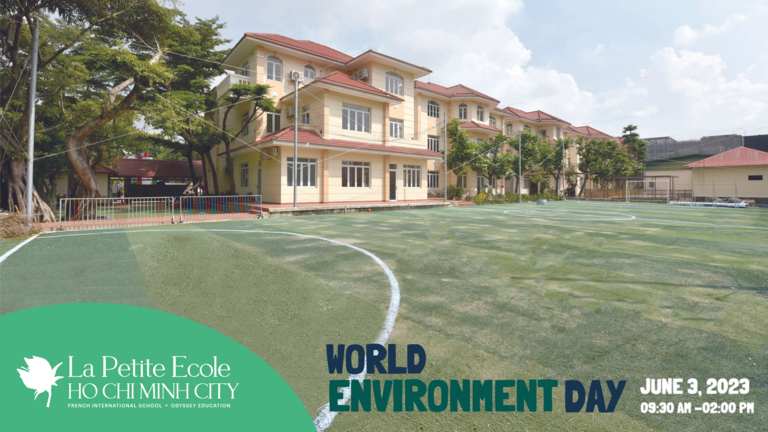 La Petite Ecole is a multilingual school for pupils from nursery to Grade 5 that teaches the French curriculum in two languages: French and English. As a member of the international education group Odyssey, founded and chaired by Luc Chatel, former French Minister of Education, La Petite Ecole offers language immersion, taught by native French and English-speaking teachers (or with C1 or C2 levels of CECRL). La Petite Ecole is committed to building the future citizens of tomorrow on a green, environmental-friendly campus, and raises awareness of sustainable development issues among its pupils in order to create a sense of citizenship within the school and wider, within the world from an early age.
Keeping up with this approach and the values of the school and the Odyssey group, La Petite Ecole Parents' Association will be organising an event dedicated to a more sustainable way of life on Saturday 3 June from 9.30am to 2pm: the World Environment Day. Open to all, the event will feature a garage sale and a range of fun activities: arts & crafts using recycled products, a sports shoe cleaning demonstration, an eco-run on the football pitch, making tawashi - a cleaning sponge - out of used socks (you can bring your own!) and much more to discover at the event! You'll also be able to take advantage of the many booths set up by restaurants to eat vegan or vegetarian dishes. Admission is free for everyone, and as a bonus, for every person who brings back used batteries, a succulent plant will be offered in exchange (while stocks last)! For more information, you can follow this event on Facebook at the following link: https://bit.ly/3M2HyUu
Also on Saturday 3 June from 9am to 12pm, La Petite Ecole team will be holding an Open Day to present the school, its teaching methods, its campus and teachers to all parents who would like to find out more about this multilingual school. The link to register for this Open Day is: bit.ly/3ZLfvi. For more information, you can also visit www.lpehochiminh.com or contact La Petite Ecole team by email at contact.hochiminh(@)lapetiteecole.asia.