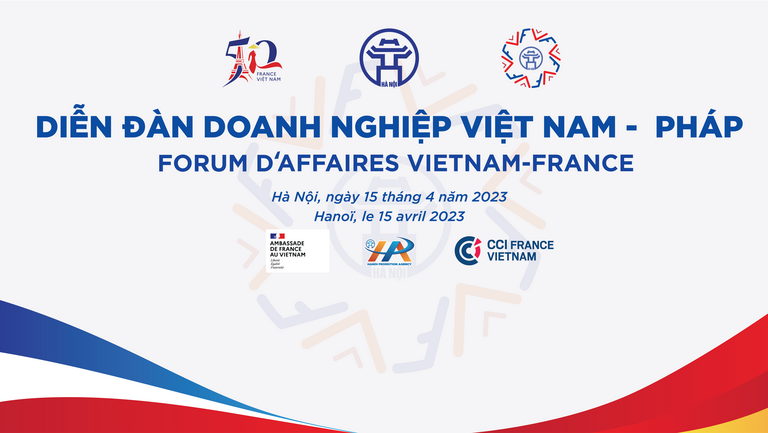 Organized by the city of Hanoi, with the support of HPA (Hanoi Promotion Agency), MOFA, MOIT, the French Embassy and CCIFV, this forum invites companies from both countries to strengthen trade and investment by building on the benefits provided by the EU-Vietnam Free Trade Agreement, to promote joint actions in promising areas such as agri-food, renewable energies, infrastructure, and education, and to pursue major projects in Vietnam.
This event is part of the program of the Conference on Decentralized Cooperation between France and Vietnam. With the general theme "Decentralized Cooperation: Driving force for recovery and sustainable and inclusive development post Covid-19", the 12th Conference on Vietnamese French Decentralized Cooperation will take place from April 13 to 15, 2023.
Vietnamese French decentralized cooperation began in 1989 with the partnership between the City of Hanoi and the Ile-de-France Region.
The first edition of this event took place in Lille (France) in 1996. Over the past thirty years, this form of cooperation has continued to consolidate and develop to become the one of the finest examples of the success of the longstanding relations of friendship and cooperation forged between Vietnamese French local authorities.
Today, more than thirty French local authorities at all levels combined and twenty Vietnamese localities are involved in this cooperation mechanism. Cooperation projects are concentrated in France's areas of excellence and correspond to Vietnam's needs, namely culture, the French language, tourism, heritage conservation and museography, water and sanitation, urban planning, education, training, research, vocational training, health, sustainable development, environmental protection, agricultural and rural development.
Please fill out the registration form to register:
and send it to the following address: Ms. Thuy PHAM, thuypham0415@gmail.com
Here is the link for the full program : www.vf12.vn
Schedule
Saturday 15 April 2023
08:30 - 09:00
Welcome, registration
09:00 - 09:10
Opening speech: Leader of the Hanoi's People Committee
09:10 - 09:20
Speech by the Ambassador of France
09:20 - 09:30
Intervention of the Ministry of Planning and Investment
09:30 - 10:30
The intervention of the:
- Business France
- Vietnamese and French communities
- CCIFV
- Semmaris Group
- IDEC Group