This event will also be held by videoconference.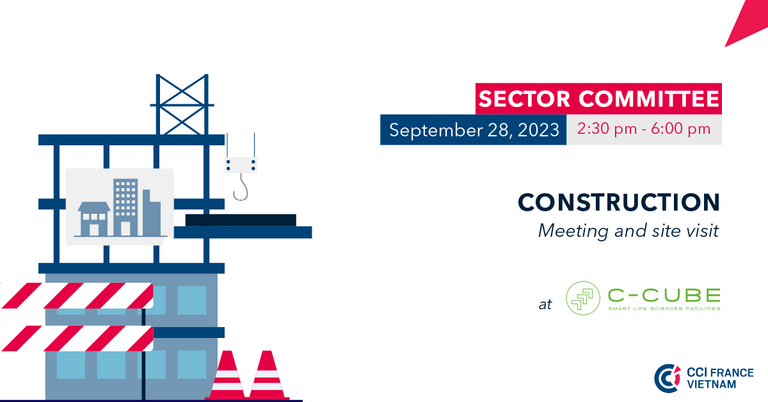 CCIFV is delighted to host the next meeting of the Construction Committee, on September 28, at 2:30 pm:
The meeting will take place:
In Hanoi, at C-CUBE's offices, Chi Long village, Ngoc Long commune, Yen My district, Hung Yen City 17710 (a bus will take you from CCIFV Hanoi to C-Cube's offices).
In Ho Chi Minh City: CCIFV, Le Square Épicier Fin, Thao Dien - Etage 1, Thao Dien, remotely by Teams link.

Please note that this meeting is open to all CCIFV members.
Schedule
Thursday 28 September 2023
13:15
Departure from Hanoi center, CCIFV offices
14:30 - 16:00
Construction Committee:

- News from members and CCIFV
- Brainstorming to launch preparation of our 2024 "Build to Last" Conference Episode 2
- Briefing on upcoming Conference organized by French Embassy and CCIFV in HCMC on 19 October on "The current development of Vietnam law on land and construction"
- Other topics
16:00 - 17:00
Visit with other construction professionals
17:00 - 18:00
Cocktail and Networking
18:00
Back to Hanoi city center