Resources
Our CSR Guidebook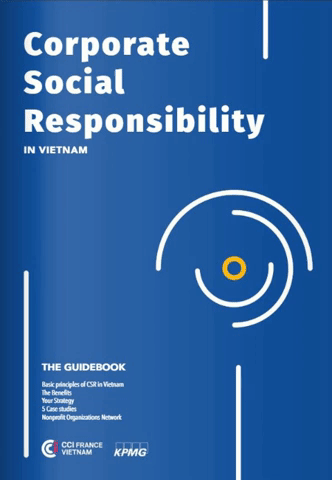 « Corporate Social Responsibility in Vietnam : The Guidebook » is the first official CCIFV and KPMG publication dedicated to CSR, which we are proud to address to the business community in Vietnam.
It is designed to help companies better understand what CSR is through basic knowledge and concrete examples of efforts that companies can make to include sustainable development in their organisation.
First of all, the book provides an overview of the state of CSR in the country. Next, it highlights the strengths of CSR for your company, followed by a description of the methodology for developing a CSR strategy. We have carefully selected five case studies to illustrate the success of socially responsible approaches applied by SMEs and large groups.
You will find in this guide a list of potential CSR partners from the voluntary sector.