Event report
[THROWBACK] Business Recovery Talk #5 - Rethinking your Digital Marketing Strategy in a post Covid World
Reserved for members.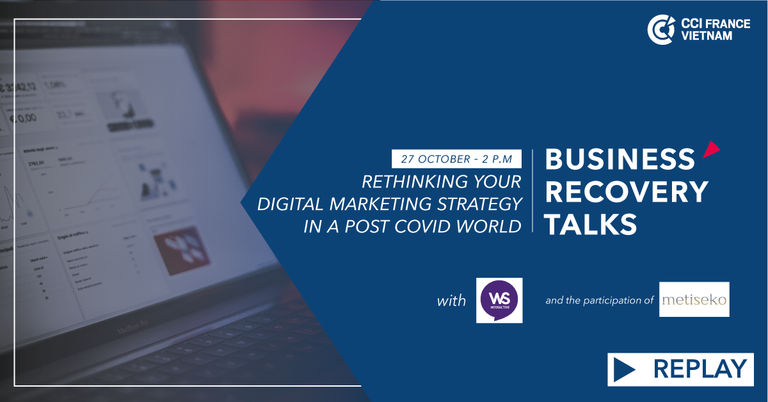 We are more than thankful that you attended our fifth online "Business Recovery Talk", on 27th October. We hope you enjoyed the experience, however if you were unable to attend the live meeting, a replay of "Business Recovery Talk #5: Rethinking your Digital Marketing Strategy in a post Covid world " is available now.
We would like to extend a warm thank you to our guests, Alex McCardell, CEO at WS Interactive and Erwan Pero, CEO of Metiseko. We highly appreciated their insights into the key advantages of embracing digital solutions and different steps of building an online visibility strategy.

The whole article is restricted to members.
Keep reading by logging in.
Login
How to become a member?