Event report
[THROWBACK] Business Recovery Talk #1 - Disruption of the supply chain
Reserved for members.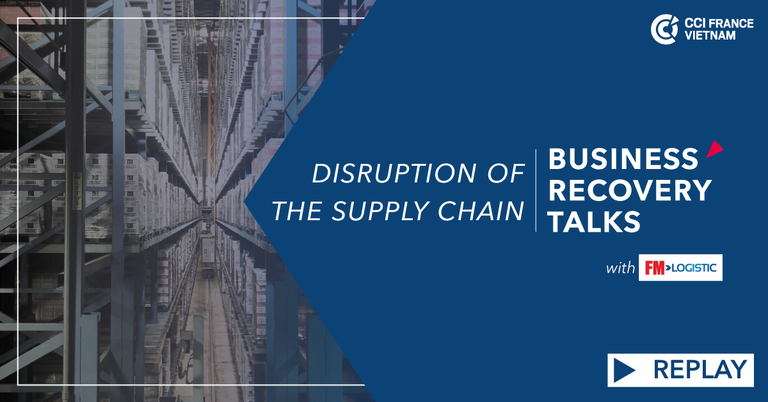 We are more than thankful that you attended our first online "Business Recovery Talk", on 15th September. We hope you enjoyed the experience, but if you were unable to participate to the live meeting, see below for a replay of "Business Recovery Talk #1: Disruption of the Supply Chain".
Our guest, Hamza Harti, Managing Director at FM Logistic Vietnam, specialist in the logistics and supply chain industry, discussed the current disruptions in the circulation of goods and people, caused by the unprecedented health crisis.

The whole article is restricted to members.
Keep reading by logging in.
Login
How to become a member?