RSE
CSR Portrait n°17: Marou Chocolate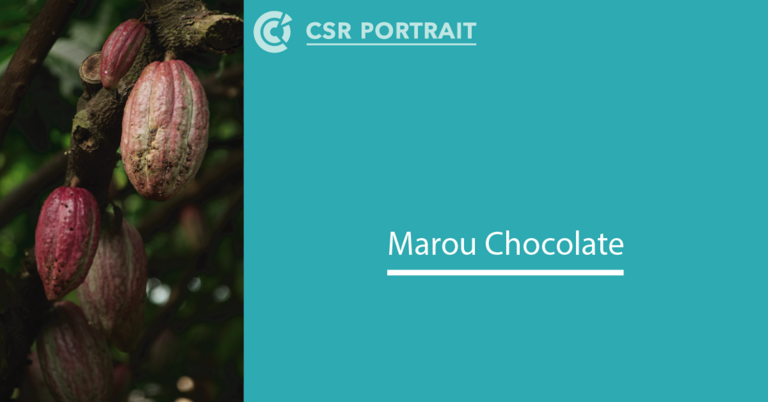 Vincent MOUROU
Co-founder and CEO Marou Chocolate Ltd.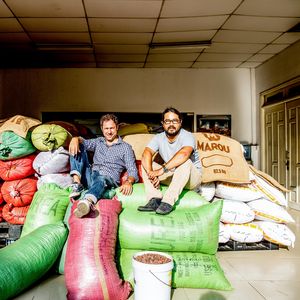 Can you explain your activity in a few words?
We are an artisanal chocolate maker producing in Vietnam from only Vietnamese cacao and other ingredients. Sourcing locally has many advantages, one of them being a very low carbon footprint. From implementing agro-ecological practices with our cacao farmers, harnessing energy from solar power to run our new flagship chocolate shop, and applying a zero plastic policy in all of our activities, we assess and limit our impact on the planet. It's an ongoing effort that we seek to improve on every year.
Have you already implemented a social or environmental project in your company? Or do you have a sustainable development policy?
Yes, our company was created with social and environmental consciousness as main values.
Over the years, we have developed 10 hectares of agro-forestry cacao, and support our farmers in their efforts to convert to agro-forestry.
Our entire sourcing policy towards farmers is based on making sure that everyone along the supply chain receives their fair share. Marou is known to pay the highest price for cacao in Vietnam. We support the development of farmers' activities along these lines by offering free cash advances for buying cacao pods, free cacao seedlings for planting, monitoring monthly and ensuring sustainable agricultural practices, organizing farmer meetings and technical trainings, offering free equipment to increase production, and setting a fixed price to farmers which motivates and enables them to confidently invest in this activity..
This year we printed our first Cacao Growers Manual for Vietnamese cacao farmers. This places all of our recommended agro-ecological farming methods in 1 document.
By the end of the year, we will again be releasing our sourcing report for the public which journals our activities throughout the year, along with our buying practices and issues we have faced in each of the 8 provinces that we source from.
Our manufacturing impact is very low due to certain practices. Cacao shell waste from the factory is returned to the farmers to be used as mulch creating a good ground cover and releasing nutrients into the soil. About 25 tons per year of shell return to cacao farms.
What is your next step?
In 2021, our goal is to become a certified B Corp. which is the ultimate for social, corporate and environmental responsibility.
What type of advice would you give to other companies in Vietnam to launch a CSR project?
Start with what comes naturally for your company, and figure out what impact you can make immediately without having to create a complicated program. Action creates momentum, and once that's going, people within the organization will add and contribute to it. Try to set ambitious and possible goals to achieve for each year towards increasing your positive impact.