Corporate social responsibility
CSR Portrait n°16: Bel Vietnam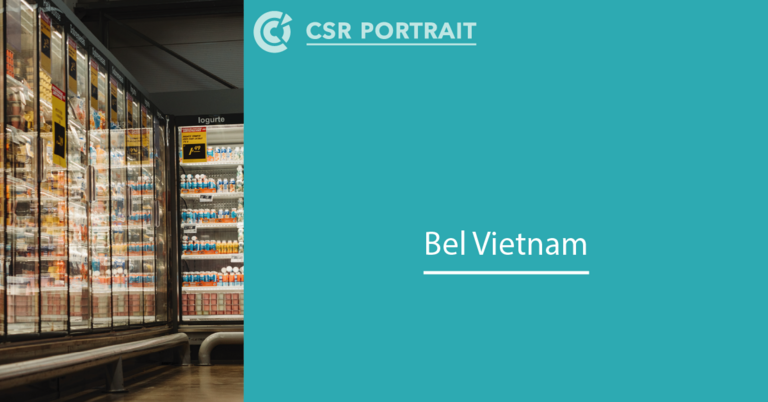 Gael COURCOUX
General Manager at Bel Vietnam
Can you explain your activity in a few words?
Bel is a French Healthy snacking company created in 1865 present in more than 130 countries and operating now on Dairy, Fruit and Plant Based segments. In Vietnam we are focusing only on Cheese with Laughing Cow brand.
Have you already implemented a social or environmental project in your company? Or do you have a sustainable development policy?
Bel mission is to promote healthier & responsible food for all. Concretely, in 2020 we have increased by 3 our level of Vitamin A in our Laughing Cow portion to increase immune system and bone health for kids. We have also decided to offer more than 65 000 meals during Corona Virus peak to the most disabled Vietnamese population corresponding to 1 free day of Laughing Cow production.
Regarding environment, in our factory in Binh Duong our engineering team has set up solar panel since August which is producing till a 15% of our total electric consumption need reducing our carbon impact.
Internally, we also we put in place a new HR benefit program for Bel employees called "We Care for our Family" with till 12 possible extra days per year to allow working mom to better take care of their sick kids, but also for pregnant women to have the right frequency of pregnancy check-up and also allow our Bel employees to have 1 extra day off to enjoy their birthday with their kids and family.
What is your next step?
On next year for TET holidays we will finance some trips to help 1 000 families who cannot afford to travel to be sure they can gather with their beloved. Then in April we will celebrate the 100th anniversary of the Laughing Cow with the objective to make it meaningful by reinforcing our role and utility in Vietnam society in line with our brand values, and you will discover how and with what organization in April 2021.
What type of advice would you give to other companies in Vietnam to launch a CSR project?
I think today CSR project is not anymore nice to have but a must. But to make it happen efficiently on the long run you need to involve your employees and your consumers as key actors of your projects. They are the 2 engines of any successful and sustainable CSR projects. And last but not least you need to pick a CSR project which resonates with what you stand for in terms of values and activity to make it unique and ownable.