Last update on 24/08/2021
Travelling to France
Border closures, flight suspensions... The Covid-19 pandemic has halted many trips. What is the situation for people wishing to travel to France? Find out the latest updates.
Current situation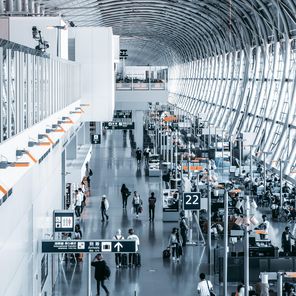 To cope with the virus and limit the introduction of its variants, border control measures are temporarily necessary, on entry and exit. You will find the detailed rules for entering the French territory on the website of the French Embassy: Covid-19: health measures in force in France and in (...) - La France au Vietnam (ambafrance.org).
On 9th June, France reopened to tourists, allowing entry to vaccinated people without quarantine. Vietnam is classified as "orange" alongside the U.S., Britain and other Asian countries in a travel guidebook released by the French government. This means that vaccinated visitors from these countries no longer need to go into quarantine, they only need to provide a negative PCR test no older than 72 hours or a negative antigen test no older than 48 hours.
President Macron addressed the nation on 12th July. He announced the extension of the health pass, from July 21, to places of leisure and culture, for people over 12 years old. Emmanuel Macron also informed the citizens of the following points:
Since the beginning of August, the health pass is now requested in cafes, restaurants, shopping centers as well as in hospitals, retirement homes, medico-social establishments, but also in planes, trains and coaches for long journeys. Thus, only people who have been vaccinated or who can present a negative PCR test of less than 48 hours will be able to access these places.
He also insisted on the need to vaccinate as quickly as possible. For nursing and non-nursing staff in hospitals, clinics, retirement homes, establishments for people with disabilities, for all professionals or volunteers in contact with the elderly or frail, including at home, vaccination will become compulsory from the 15th September. For those who were vaccinated first, a reminder campaign will be set up to allow you to benefit from a new injection.
The president indicated that in middle and high schools, specific vaccination campaigns will be launched at the start of the school year.
In addition, this fall, PCR tests will no longer be free of charge, unless prescribed by a doctor, in order to encourage vaccination rather than the multiplication of tests.
A curfew will be established for Martinique and Réunion, in order to slow the progression of the virus in these territories.
From July 19, controls will be tightened for nationals from countries at risk, with forced isolation for unvaccinated travelers.
To book your flight to France, consult the offer of our partner Air France.
France has experienced several months of strict lockdown, before reopening on June 30, 2021. Once on French territory, you may now move freely, thanks to a health pass.
For more information on obtaining this pass, read the dedicated section below or visit the Ministry for Europe and Foreign Affairs web page: Demande de passe sanitaire en cas de vaccination à l'étranger (procédure pour les ressortissants français et leurs ayants droit) - Ministère de l'Europe et des Affaires étrangères (diplomatie.gouv.fr)
In France, the vaccine strategy against Covid-19 aims to vaccinate the most fragile and at-risk people and to protect caregivers and the healthcare system. To do this, the Government has prioritized the public eligible for vaccination, knowing that age is the most important risk factor. Vaccination is therefore compulsory for all people in contact with fragile individuals (caregivers, non-carers, professionals and volunteers). Checks will be carried out from September 15, 2021. Vaccination is open to all adults without conditions and to adolescents from 12 to 17 years old included.
The French government provides a Covid news site. For more information in French and English, see Info Coronavirus COVID-19 - Government actions | Gouvernement.fr
To follow the epidemic and vaccination situation in France and around the world, here is a platform presenting the most up-to-date figures: CovidTracker.fr, this website, in French and English, allows you to follow the Covid19 epidemic in France and around the world. The VaccinTracker.fr page also allows you to track the number of French people vaccinated.
Health Pass for French Expats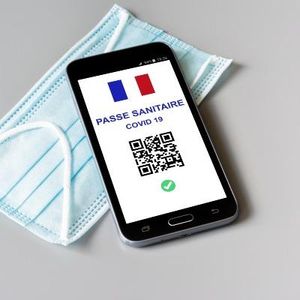 Since the start of the pandemic, the French government has been very supportive of French expatriates. A system has just been launched, allowing French people vaccinated with one of the vaccines recognized by the European Medicines Agency (AEM) or their equivalents to obtain a health pass valid on French territory and in Europe.
Since 2nd August, French people living abroad can submit their applications. To receive a QR code, all you have to do is send proof of vaccination, along with an ID and proof of residence abroad, to the following address: Certificate-vaccin-covid.fde10@diplomatie.gouv. fr (for French people based in Vietnam).
To facilitate the processing of your request, the email must be sent with the following title: COUNTRY OF RESIDENCE / LAST NAME First name (for example: VIETNAM / DUPONT Jean).
In order to benefit from this QR code, you must send the following documents by email (in pdf, jpg or png format):
the vaccination certificate established according to the rules of their country of residence, demonstrating a complete vaccination schedule with a vaccine recognized by the AEM or equivalent;
an ID (passport or valid French national identity card);
the application form which can be downloaded from the embassy or consulate website
proof of residence outside France.
The health pass can be requested under the following conditions:
Be of French nationality, or having the rights of a French national : spouses, married or civil union
Be aged 18 or over (until September 30, 2021 the health pass is not required for minors aged 12 to 17; and minors under 12 are not subject to the obligation to health pass);
Be vaccinated with a vaccine accepted by the AEM or equivalent and have a complete vaccination schedule
Have been vaccinated elsewhere than in one of the following countries: Member States of the European Union, Andorra, Iceland, Liechtenstein, Monaco, Norway, United Kingdom, Switzerland. These countries already allow the European digital Covid pass, also accepted in France.
Already be in France or in the European Union, or arrive in France before August 31.
In the event of any question or difficulty, requests may be sent to the following address: assistance-cvc.fde(@)diplomatie.gouv.fr.
As soon as the request is processed, an email containing the QR code will be sent. This can be printed and presented on paper or added to the TousAntiCovid application. Please note that incomplete requests will not be processed.
As a reminder, minors aged 12 to 17 will only be affected by the health pass from September 30 and no pass will be issued to them by that date.
In addition, these rules do not modify the health measures required for access to French territory (complete vaccination schedule or PCR or antigen test or certificate of recovery for people over 12 years of age who do not have a complete vaccination schedule).
Initially, this device is reserved for people already present on the national territory or arriving by August 31. Any request concerning an arrival after this date will be taken into account later.
Vaccines authorized in France
Pfizer-BioNTech
Type: Messenger RNA
Announced efficiency: 94.5%
Storage: -70 ° C
EU orders: 500M (+ 100M option)
Of which France: 75M (+ option 15M)
Doses to inject: 2
Status: authorized (EU, France)
Moderna
Type: Messenger RNA
Announced efficiency: 94%
Storage: -20 ° C (6 months), + 5 ° C (1 month)
EU orders: 160M + 150M (+ option 150M)
Of which France: 24M + 22.5M (+ option 22.5M)
Doses to inject: 2
Status: authorized (EU, France)
AstraZeneca/Oxford
Type: Viral vector
Effectiveness declared: 60-70% (<55 years)
Storage: + 5 ° C (6 months)
EU orders: 300M (+ 100M option)
Of which France: 45M (+ option 15M)
Doses to inject: 2
Status: authorized (EU, France)
Janssen J&J
Type: Viral vector
Announced efficiency: 66%
Storage: + 5 ° C
EU orders: 200M (+ 200M option)
Doses to inject: 1
Status: authorized (EU, France)
Return to France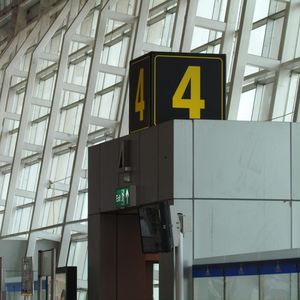 Only travelers with a compelling reason are allowed to enter mainland France. This compelling reason obligation does not apply to:
French, their spouses and children,
Nationals of the European area as well as their spouses and children having their main residence in France or who join, in transit through France, their main residence in a country of the European area or in the country of which they have the nationality.
Whatever your nationality, if you wish to return to France or transit through France, you must bring the following documents, to present to the transport company and to the border control authorities:
for travelers over eleven years old only, the result of a virological screening biological examination "COVID RT-PCR" dating less than 72 hours before departure (departure of the first flight in the event of a connecting trip) and not not finding contamination by covid-19;
a declaration of honor certifying that you have no symptoms of covid-19, that you have not become aware of having been in contact with a confirmed case in the fourteen days preceding your trip,
for travelers over eleven years old only, that you accept that a test or a biological virological screening test for detection of SARS-CoV-2 can be carried out on national territory,
that you agree to respect a voluntary isolation of seven days after his arrival in metropolitan France and to carry out at the end of this period, in the case of a traveler over eleven years old, a biological virological screening (PCR).
The documents to be completed are available here.
People traveling to French overseas communities are also informed that they will be subject, upon their arrival, to a health check which may result in the adoption of a quarantine order in a dedicated structure or at home.
For detailed information on the conditions of entry into France, the specific health provisions in force, consult the website of the Ministry for Europe and Foreign Affairs: France Diplomacy - Ministry for Europe and Foreign Affairs.
© Article written by the France-Vietnam Chamber of Commerce and Industry (CCIFV). Reproduction rights reserved.
The CCIFV strives to provide accurate and updated information and will correct, to the extent possible, any errors that are brought to its attention.
However, the CCIFV cannot be held responsible for the use and interpretation of the information contained herein.