Quarantine procedures
Last update on 15/09/2021
Quarantine in Vietnam
On your arrival in Vietnam, a period of quarantine is mandatory.
On your arrival in Vietnam, a period of quarantine is mandatory. The Vietnamese government has announced on 4th August 2021 the reduction of the centralized quarantine period from 14 days to 7 days, still followed by an additional 7 days of home isolation. This reduction to 7 days of isolation in a centralised facility is only intended for people with an entry permit, who have received full doses of vaccine (the last dose having been administered between 15 days and 6 months before travel) or who have been infected and have recovered from COVID-19 within the past 6 months, providing their medical record.
It is key to pre-book your quarantine beforehand, in one of the hotels designated by the local authorities concerned. During your quarantine period, you will be subjected to 2 tests: one on the first day and another one on the seventh day. The first test could use either rapid antigen or RT-PCR methods, but the second test must be an RT-PCR test.
After the necessary isolation period, you may be required to undergo further medical surveillance for an additional period of 14 days.
Please note that the journey from the airport to your quarantine location must be booked with a designated provider. Most hotel packages include transportation between the airport and the quarantine location.
Children in quarantine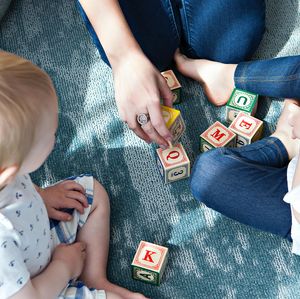 The official directive concerning the quarantine for children was published on August 25, 2021 by the Ministry of Health.
Parents or guardians are allowed to accompany their children to medical facilities or quarantine facilities. In the event that parents are unable to accompany or stay with their children, local authorities must provide people to look after the children and / or appoint agents in medical or quarantine establishments, to look after the children.
Fully vaccinated foreign children or those who have recovered from COVID-19, if they are under 18 and entering Vietnam with their parents must undergo a 7-day quarantine with their parents ; then continue in isolation at home and under regular medical supervision for the next 7 days.
Foreign children under the age of 18 who enter Vietnam but whose parents live in Vietnam must undergo a 14-day home quarantine with their parents, starting from their date of entry. To consult the official report on the quarantine of children.
© Article written by the France-Vietnam Chamber of Commerce and Industry (CCIFV). Reproduction rights reserved.
The CCIFV strives to provide accurate and updated information and will correct, to the extent possible, any errors that are brought to its attention.
However, the CCIFV cannot be held responsible for the use and interpretation of the information contained herein.